K&G Machinery Works Ltd
As a full-service machine stop, K&G Machinery specializes in blow moulding equipment production and services, but we also offer manual welding fabrication, mechanical repairs, and many other sales and services. K&G Machinery Works was established as a general machine shop more than 50 years ago. Over time it became known quite well in the Toronto area for manufacturing tooling for the blow moulding industry.
In 2007 K&G was purchased by Peter and Marc Idzerda. Pitech Industries was merged together with K&G to form the company it is today. In 2016 K&G moved from their 6000 square foot facility to the current 12,000 square foot facility in Mississauga, employing 20 people.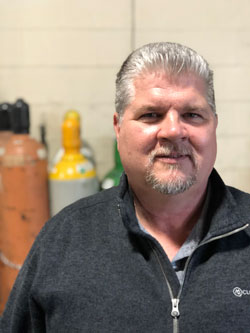 Peter Idzerda
Peter Idzerda started his career more than 30 years ago working with Heins PCM Machinery and learned the craft of blow moulding. While there, he began rebuilding used blow moulding equipment and eventually moved on to designing, building, and servicing equipment himself. In 1995 he began his own company, P.I. Technical Services, later incorporated as PItech Industries Inc., and K&G was their machine shop of choice. When the opportunity arose to acquire K&G, Peter jumped on it and the two complementary companies became one full-service entity. Peter's pride in his business' products, service, and staff are evident to everyone who walks in the door.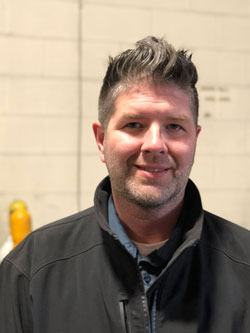 Marc Idzerda
Marc's career as a service technician and shop owner has been one of dedication and satisfaction. He has worked in the mechanical and manufacturing industry for more than 20 years. It was back in 1998 that he joined the team at Pitech Industries, and he and Peter have enjoyed being colleagues ever since. Together they partnered up to purchase K&G in 2007. Marc's industry expertise and his approachable manner have made him an essential contact for many of K&G's dedicated clients.
FAST AND RELIABLE SERVICE FOR YOUR PROJECT OR A QUICK FIX, WE DO IT ALL!